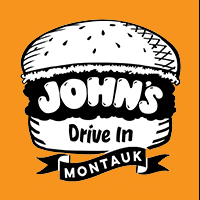 BURGERS, FRIES,
WRAPS & MORE
Choose from our wide selection of burgers – including our signature Big John Burger – wraps, fish and chips, fried chicken, french fries and more. We handpress our burgers daily and we cook to order.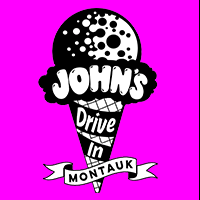 ICE CREAM CONES, SHAKES, CAKES & MORE
We make our ice cream on premises, and offer a revolving selection of homemade flavors, as well as soft serve ice cream and sorbet. Turn your favorite ice cream into shakes, sundaes, and even cakes.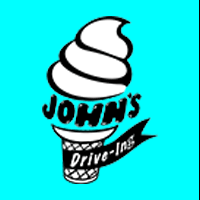 JOHN'S DRIVE-ING ICE CREAM TRUCK
We've taken our ice cream on the road with John's Drive-InG, our newest family venture. Look for us on the roads and at special events throughout the East End! You can even book us for a private party!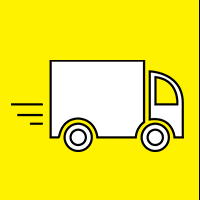 DELIVERY TO YOUR
HOME OR HOTEL
Want John's Drive-In, but can't make it to our storefront? Why not have it delivered? We have partnered with UberEats to deliver your food – line and hassle-free. We hear that may even deliver to the beach!
UberEats
ORDER ONLINE –
COMING SOON!
We're a bit late to the game, but are currently working on an online order option. Check back soon to place your order without having to stand on line. Note that we will not offer our full ice cream menu online.